So I discovered this show a few weeks back on Netflix…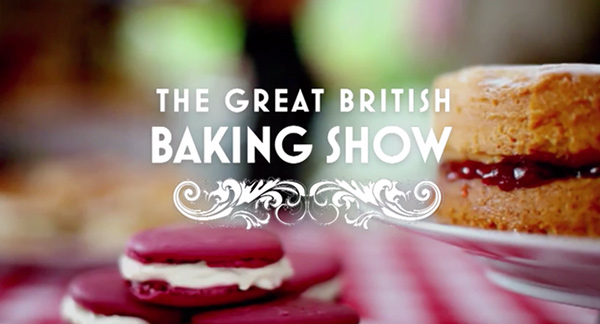 Oh. My. Gracious Earl Grey Tea.
I cannot get over it… the ginormous white tent filled with beautiful stand mixers and glass jars of specialty flours overlooking a vast, halcyonic, lush English garden…
I could literally gush about this TV show for days. To say that I enjoyed the only ten episodes on Netflix is an understatement. I became very suddenly inspired to make scones, and found a scone recipe with carrots that I thought looked promising.
At first glace, the ingredients looked simple. At second glance, the process seemed just too involved for a relaxed Monday evening with my family. I wanted to quicken the pace, tweak the recipe to make it our own, and ensure they were kid friendly (putting the dough in muffin cups). So from a Great British Baking Show standpoint, these are not true scones… To be honest, I wasn't really expecting it to work out as well as it did, but I really do love the way they turned out! Hubby insisted they be blogged about.
So, here we go. 🙂
Ingredients:
2 1/2 c. flour
1/2 c. white sugar
1/4 c. packed brown sugar
1 tsp. baking powder
1 tsp. baking soda
2 tsp. cinnamon
1 tsp. nutmeg
1 tsp. ground ginger
1/2 c. milk
1/3 c. vanilla yogurt
1/2 c. shredded carrots
Preheat the oven to 350 degrees F and grease 12 regular muffin cups.
Combine all dry ingredients in a large bowl. Add the milk and yogurt and stir until a sticky dough forms. Fold in carrots.
Scoop mixture evenly into muffin cups. Each cup can be completely full or just heaped over the muffin cup edge. This makes the scones puff up so prettily! 🙂
Bake for 30-35 minutes, or until golden brown and an inserted knife comes out clean.
To make the orange glaze, combine 1/3 c. powdered sugar and 1 tsp. orange juice.
After the scones have cooled, you can either drizzle the glaze over the top of the scones, or you can fill the centers (like a filled cupcake.) This would be my daughter's favorite way of eating them.
With a thick crust and a chewy center, the sugar and spice complement the carrots beautifully. The glaze is totally unnecessary, but perfectly delicious.
They're already half gone (less than 24 hours later in a house of three), and the rest will be served at day care today. 😀
Can't wait for (hopeful) leftovers at nap time!
❤